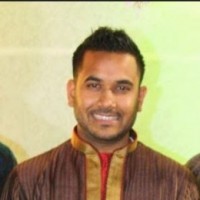 Current Efforts
Past Efforts

(Please include the best way to reach you for follow up questions)



Walk Green 2016 in Cherry Hill, NJ
My Target: $250 USDDonations received: $365 USD
View Details
BAPS Charities Walk Green 2016 in Cherry Hill, NJ  is an event to raise funds for The Nature Conservancy, Cooper University Health Care  and other charitable activities organized by BAPS Charities. This year, BAPS Charities will support The Nature Conservancy's… Read more »
---
Supporting:
The Nature Conservancy
The Nature Conservancy is a leading conservation organization working around the world to protect ecologically important lands and waters for nature and people. Aided by hundreds of staff scientists, they pursue non confrontational, pragmatic solutions to environmental challenges.
Learn more: http://nature.org
Plant a Billion Trees
Plant a Billion Trees is one of The Nature Conservancy's flagship programs. Over the next few years, the Conservancy will work to plant one billion trees in an effort to restore and replant over 1.6 billion acres of natural space. Trees are a critical part of the environment, and essential to producing clean air and water for millions of people in North America.
Learn more: http://www.plantabillion.org/partners
Cooper University Health Care
Cooper University Health Care, the clinical campus of Cooper Medical School of Rowan University, is the leading provider of health services to Southern New Jersey. Cooper has been a vital institution in Camden for 125 years. In the past decade, Cooper has greatly expanded its facilities and services in Camden and throughout South Jersey. The Cooper network currently serves more than half a million patients a year.

Learn more: http://www.cooperhealth.org/
My Supporters
| Name | Pledge Amount | Comments | Date |
| --- | --- | --- | --- |
Janak Patel
$100.00

USD

May 8, 2016
LuAnn Saul
$10.00

USD

Apr 25, 2016
Linda Foy
$10.00

USD

Apr 20, 2016
Shane Miller
$100.00

USD

Westport Staff donation
Apr 15, 2016
Debra Goldsboro
$20.00

USD

Great cause!
Apr 14, 2016
Ann Peirce
$20.00

USD

Good luck!
Apr 14, 2016
Tammy Barraclough
$15.00

USD

Apr 14, 2016
Anon Anon
$25.00

USD

Apr 3, 2016
Robin DiCiano Banks
$15.00

USD

Great Cause !!!
Mar 29, 2016
dave headrick
$25.00

USD

Mar 29, 2016
Cynthia Wilson
$25.00

USD

Ajay, Great cause! Keep up the good work!
Mar 10, 2016