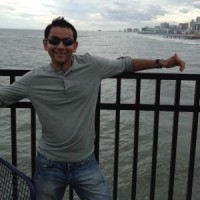 Current Efforts
Past Efforts
Hey All, I am raising money for BAPS Charities where I'm an active volunteer, supporting British Heart Foundation and ROSA! I will be SKY DIVING and it will be a great experience! Please help me raise over £500! Really Appreciate your support!.. Thanks a lot!

(Please include the best way to reach you for follow up questions)



Skydive – London (2)
My Target: £500 GBPDonations received: £450 GBP
Join BAPS Charities in its effort to help the community by taking part in a sponsored skydive. Imagine the thrill as you leave the plane at over 10,000 feet:• Accelerate in free fall from 0… Read more »
---
Supporting:
British Heart Foundation
The British Heart Foundation is the leading UK Charity that cares for cardiovascular disease.
The charity is working towards a future in which people do not die prematurely or suffer from
cardiovascular disease. This year they aim to create a Nation of Lifesavers by giving people
the skills and confidence to act when they witness cardiac arrest. BAPS Charities is supporting 'BHF's 'Call Push Rescue' Training Kit for Schools'.
Learn more: http://www.bhf.org.uk
Rosa
Rosa's mission is to lead and build investment in social change for women and girls across the UK, to create a society in which they: are safe and free from fear and violence, achieve economic justice, enjoy good health and well being and have an equal voice.
Learn more: http://www.rosauk.org
My Supporters
| Name | Pledge Amount | Comments | Date |
| --- | --- | --- | --- |
Anonymous
£10.00

GBP

Jul 31, 2015
Valeria Frunze
£20.00

GBP

Good luck Nirmal...
Jul 8, 2015
Anonymous
£100.00

GBP

Jun 17, 2015
Sachin Mehta
£50.00

GBP

All the best Nirmal, its all got a good cause. Enjoy Sky Diving.
Jun 17, 2015
Paresh Chavan
£20.00

GBP

Jun 16, 2015
Anonymous
£25.00

GBP

Jun 11, 2015
Rohan Mathur
£20.00

GBP

All the best.Look forward to cheering you on. Rohan & Vru
Jun 10, 2015
Bee & Charles Tatham
£25.00

GBP

Enjoy the view too. You can do it!
Jun 2, 2015
Lyubov Rigby
£5.00

GBP

You are amazing! Proud of you Nirmal!
Jun 1, 2015
Michael and Yentee McCoy
£20.00

GBP

Be Blessed with a great experience and a safe landing. Enjoy the pleasure of helping others. M&Yt
May 16, 2015
Ravi Depala
£15.00

GBP

Remember to take some spare underwear
May 7, 2015
Jimmy Enoch
£10.00

GBP

Have a great experience and make a difference mate.
May 7, 2015
Anna S
£10.00

GBP

Well done Nirmal, all the best on your sky dive! Anna
May 6, 2015
Erol Ali
£10.00

GBP

Excellent charities, all the best Nirmal!!
May 6, 2015
NICKI MULLINS
£10.00

GBP

Your much braver than I am! Good on you!
May 6, 2015
Bronwen Richards
£10.00

GBP

Good luck Nirmal. Rather you than me!!
May 5, 2015
Rakesh Depala
£20.00

GBP

Don't forget the parachute!
Apr 27, 2015
Himanshu Depala
£10.00

GBP

Nirmal. You daredevil.
Apr 17, 2015
G Depala
£10.00

GBP

Great Causes & Good luck mate! Make sure u post a video on youtube! The world needs entertainment lol have fun & dive in style!!!
Apr 14, 2015
shyam mehta
£50.00

GBP

Nirmal.. Good luck. Brave move. Enjoy it and all the best from Aashna, Bindu and Shyam.
Apr 12, 2015