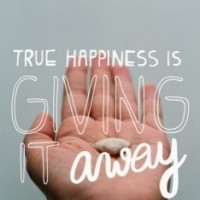 Current Efforts
Past Efforts
Conserving trees and protecting the environment is one of my objectives. Please join me in raising funds to achieve our goal of planting a billion trees, where a dollar donated will support the planting of one tree.

(Please include the best way to reach you for follow up questions)



Walk Green 2017 in Boston, MA
My Target: $500 USDDonations received: 0
View Details
BAPS Charities Walk Green 2017 in Boston, MA is an event to raise funds for The Nature Conservancy and other charitable activities organized by BAPS Charities. This year, BAPS Charities will support The Nature Conservancy's efforts to plant and restore over… Read more »
---
Supporting:
My Supporters
There are no public supporters for this activity yet.