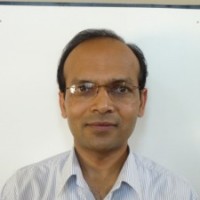 Current Efforts
Past Efforts
BAPS Charities Walk Green 2017 in Chino Hills, CA is an event to raise funds for The Nature Conservancy and other charitable activities organized by BAPS Charities. This year, BAPS Charities will support The Nature Conservancy's efforts to plant and restore over 1.6 million acres of land by planting one billion trees by 2025 through their Plant a Billion Trees initiative. Join over 17,000 walkers in over 50 cities in North America and help us support the planting of 100,000 trees in 2017

(Please include the best way to reach you for follow up questions)



Walk 2014 in Los Angeles, CA
My Target: $2,000 USDDonations received: $1,150 USD
View Details
Join BAPS Charities in its effort to help the community by supporting Walk 2014 in Los Angeles.
---
Supporting:
Susan G. Komen Inland Empire
Nancy G. Brinker promised her dying sister, Susan G. Komen, she would do everything in her power to end breast cancer. Today, Susan G. Komen® works to end breast cancer in the U.S. and throughout the world through ground-breaking research, community health outreach, advocacy and programs in more than 50 countries. For more information on Susan G. Komen® Inland Empire, please visit www.komenie.org or contact their office at 951-676-PINK (7465).
Learn more: www.komenie.org
My Supporters
| Name | Pledge Amount | Comments | Date |
| --- | --- | --- | --- |
Ramesh Patel
$50.00

USD

Dilipbhai, Jai Swaminarayan! See you tomorrow! Ramesh Patel Cypress, CA 90630
May 16, 2014
sonal patel
$1,100.00

USD

May 11, 2014