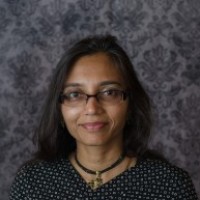 Current Efforts
Past Efforts

(Please include the best way to reach you for follow up questions)



We Walk Together 2020 in Boston, MA
My Target: $1,000 USDDonations received: 0
View Details
We Walk Together 2020 Events Postponed As concerns around the impact of the Coronavirus (COVID-19) continue to grow, BAPS Charities has been closely monitoring the guidance of public health agencies to decide how best to proceed… Read more »
---
Supporting:
Susan G Komen
Susan G. Komen, formerly known as Susan G. Komen for the Cure and originally as The Susan G. Komen Breast Cancer Foundation, often referred to as simply Komen, is the largest and best-funded breast cancer organization in the United States. It addresses breast cancer on multiple fronts such as research, community health, global outreach and public policy initiatives in order to make the biggest impact against this disease. To date, they have invested more than $2.9 billion in groundbreaking research, community health outreach, advocacy and programs in more than 60 countries.
Learn more: www.komen.org
Lowell Fire Department
The Lowell Fire Department provides fire protection and emergency medical services to the city of Lowell, Massachusetts. In all, the department is responsible for 14.5 square miles (38 km2) with a population of more than 108,000 residents.
Learn more: https://www.lowellma.gov/246/Fire
Lowell Police Department
The Lowell Police Department's mission is to work with the community to reduce crime, the fear of crime and to improve the quality of life in the City of Lowell. The Department is committed to the ideals of Community Policing as evidenced through various programs including the Citizen Police Academy, the Police Volunteer Program and the Community Relations Program.
Learn more: https://www.lowellma.gov/221/Police-Department
My Supporters
There are no public supporters for this activity yet.